Setting up and using the Dexis iOS Scanner integration
Setting up and using the Dexis iOS scanner integration
EasyRx now integrates with the Dexis Scanner, where accounts can easily access their Dexis scans to attach to their Rxs. You will want to set up your Dexis IS Connect account, then your EasyRx account, and then send your scans to EasyRx when Exporting in IS ScanFlow. All of this is shown below.
Dexis Set Up:
Start from your Dexis IS Connect account and pair your account with EasyRx: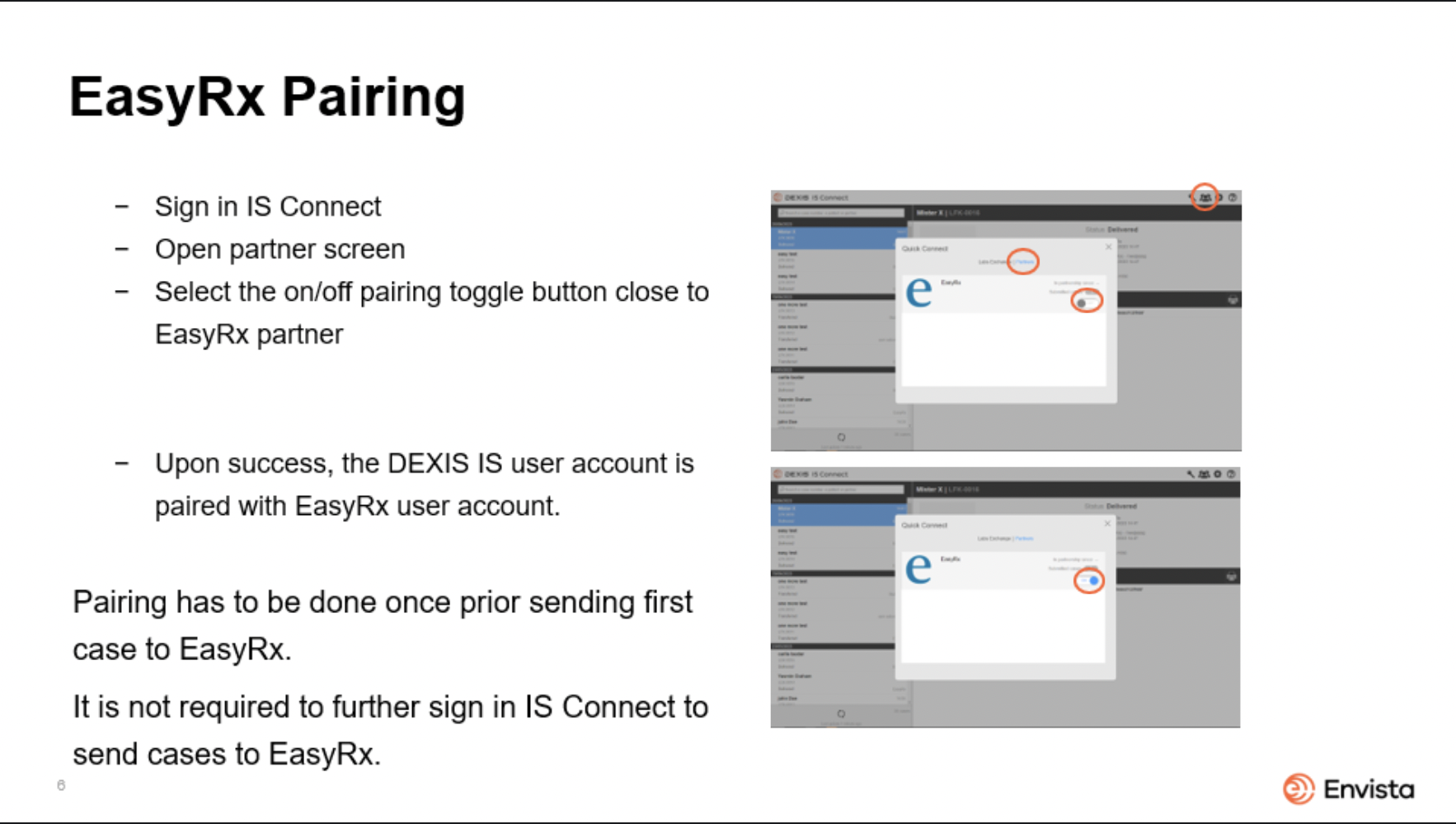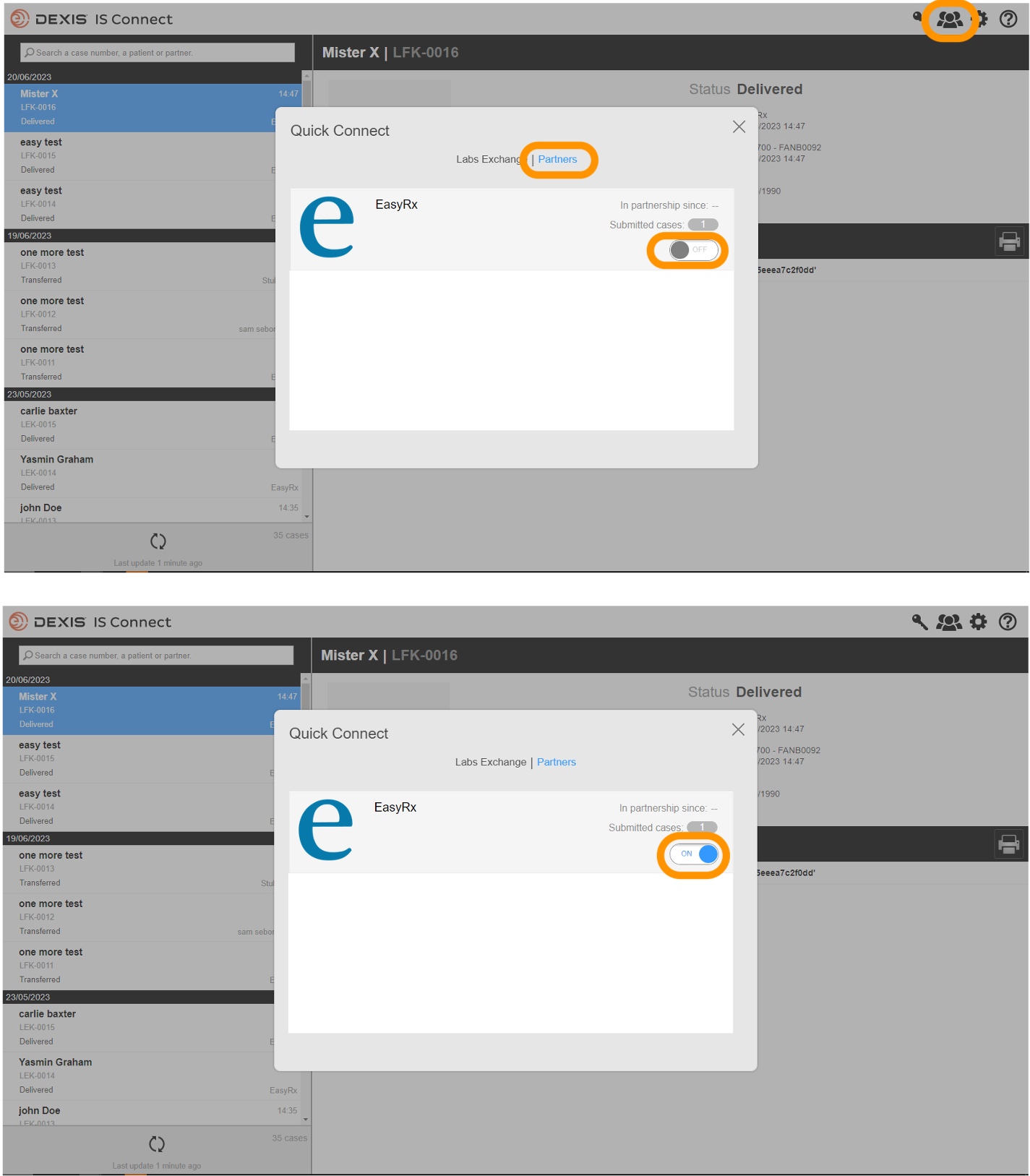 Make sure to send your files to EasyRx from IS ScanFlow after scanning your patient: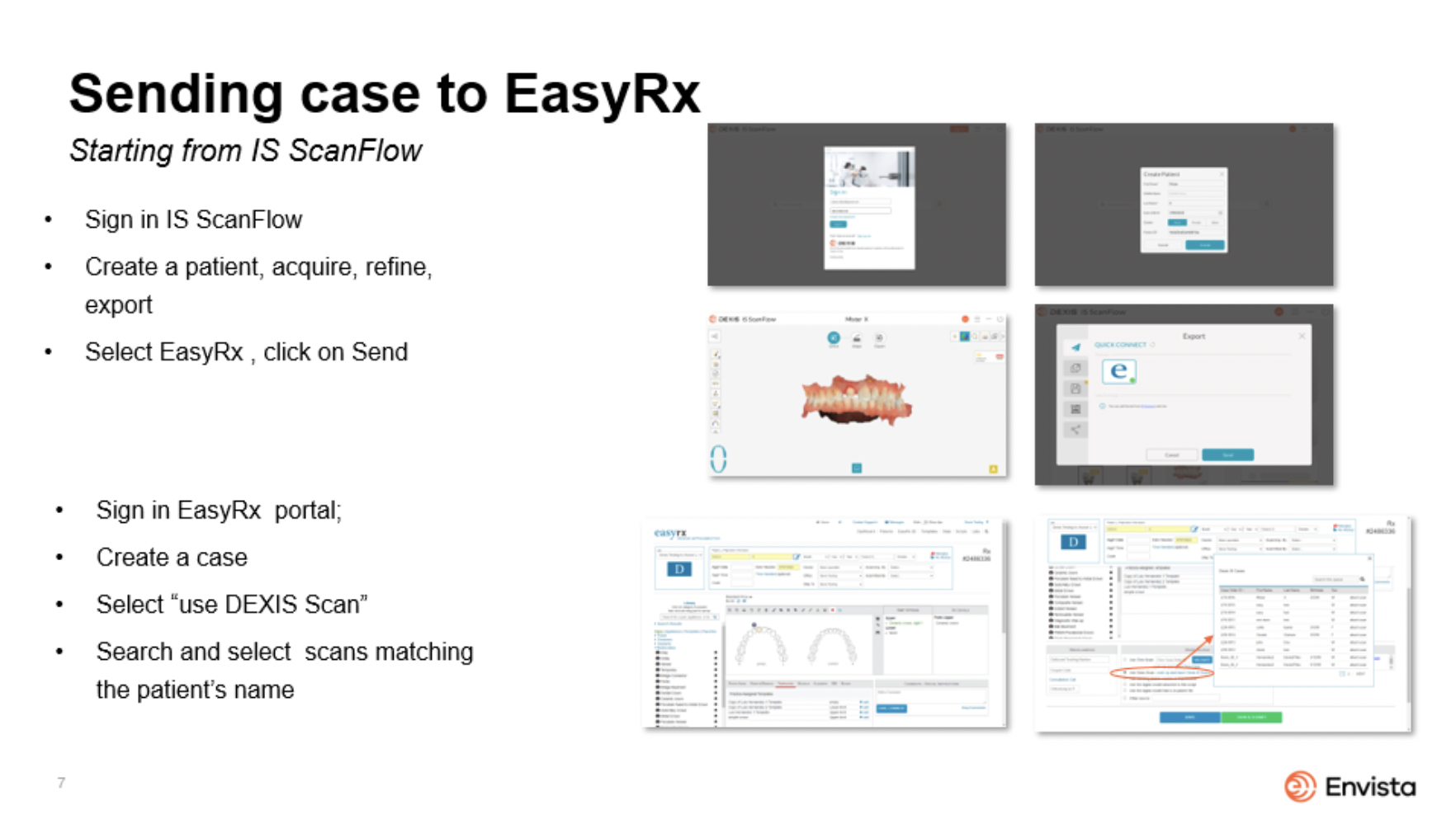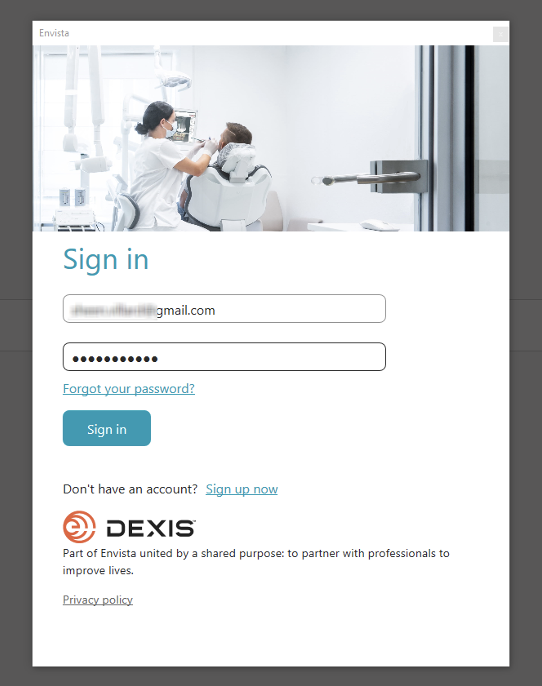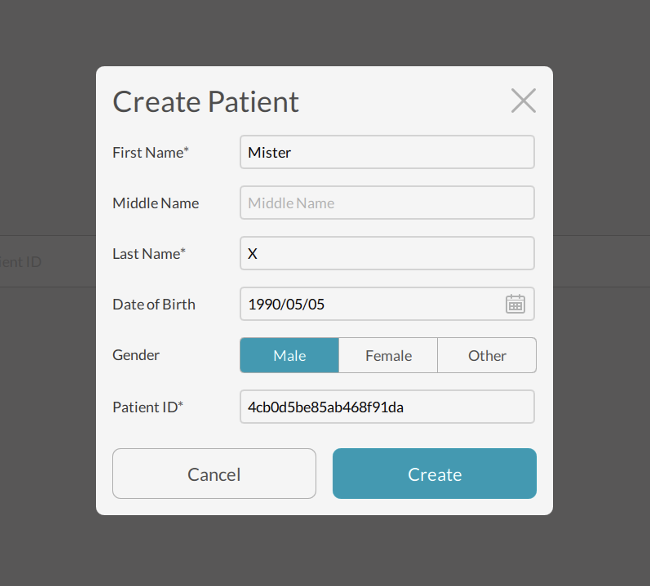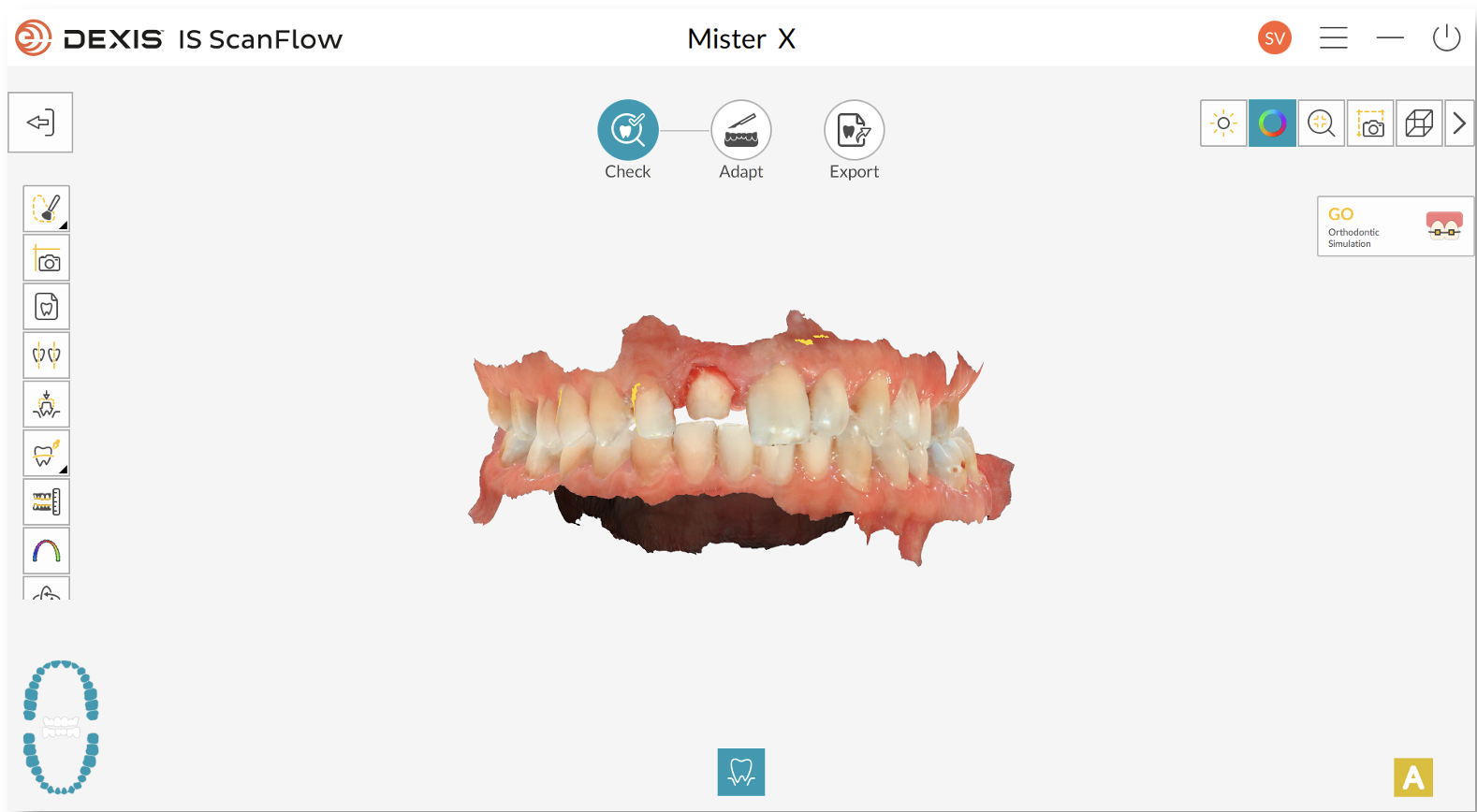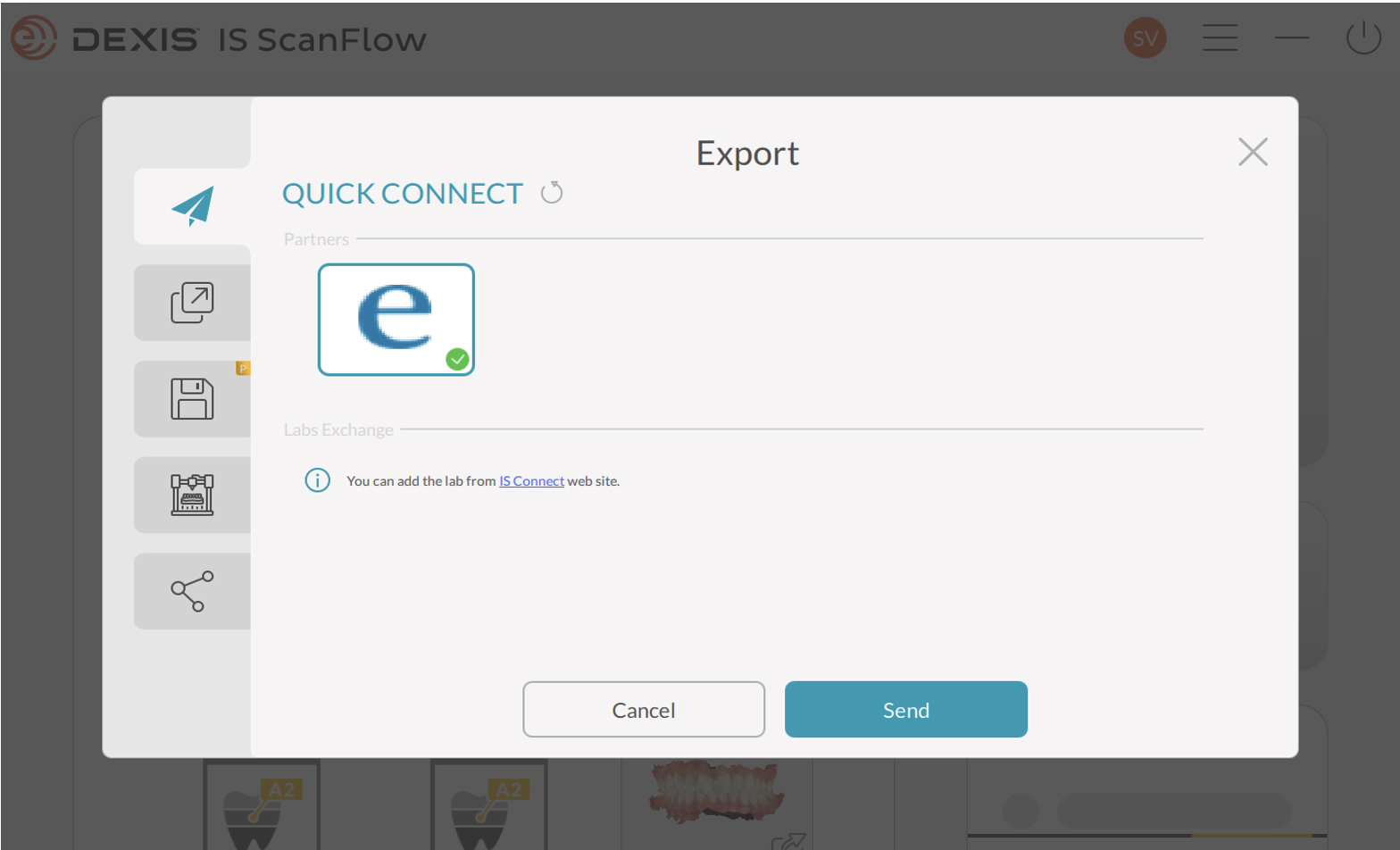 EasyRx Set Up and Use:

Next, log into your EasyRx account as an Admin:

Go to your practice name at the top right corner of your dashboard > Account Settings > 3rd Party Integrations > Dexis Scanner > enable Dexis integration > and next to the doctor's name, input the doctor's Dexis email address > Save:


By entering your Dexis IS credentials, you consent to transfer your End-User data from the DEXIS IS Platform to the EasyRx Platform.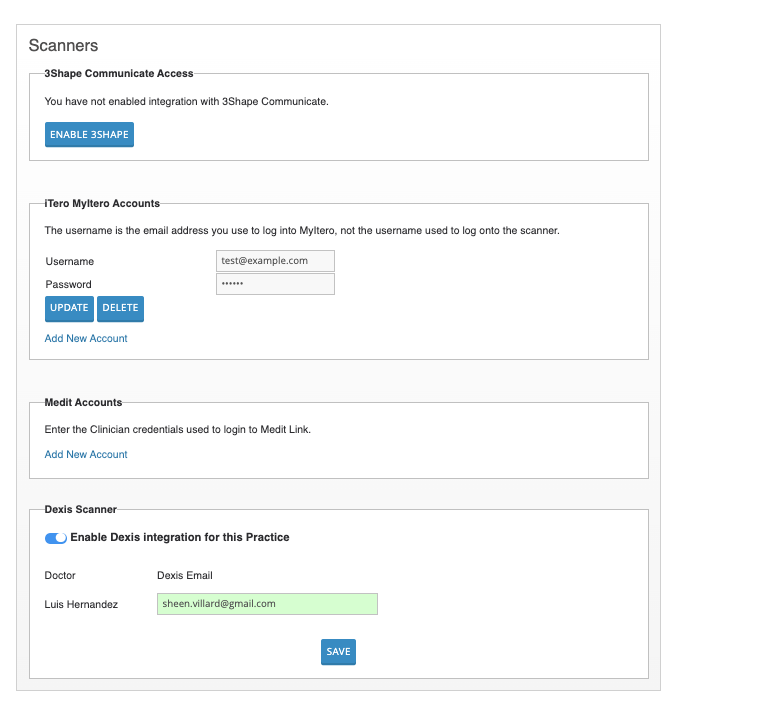 Once this information is added, you will see Dexis IS Recent Scans on your Dashboard, where you can Create Rx and have the files auto-attach to the Rx: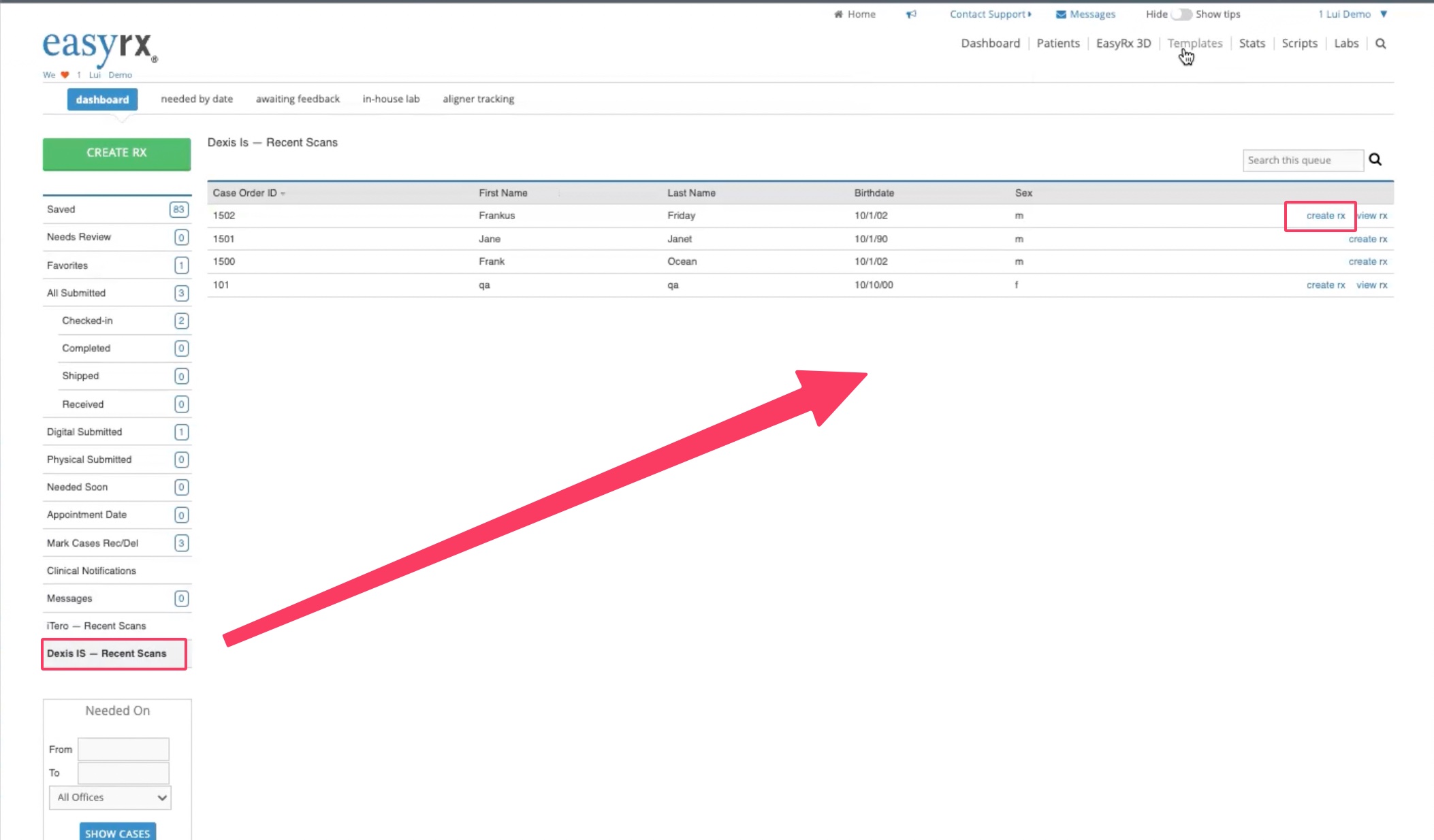 You can also access the list of Dexis scans from Model Source when editing an Rx: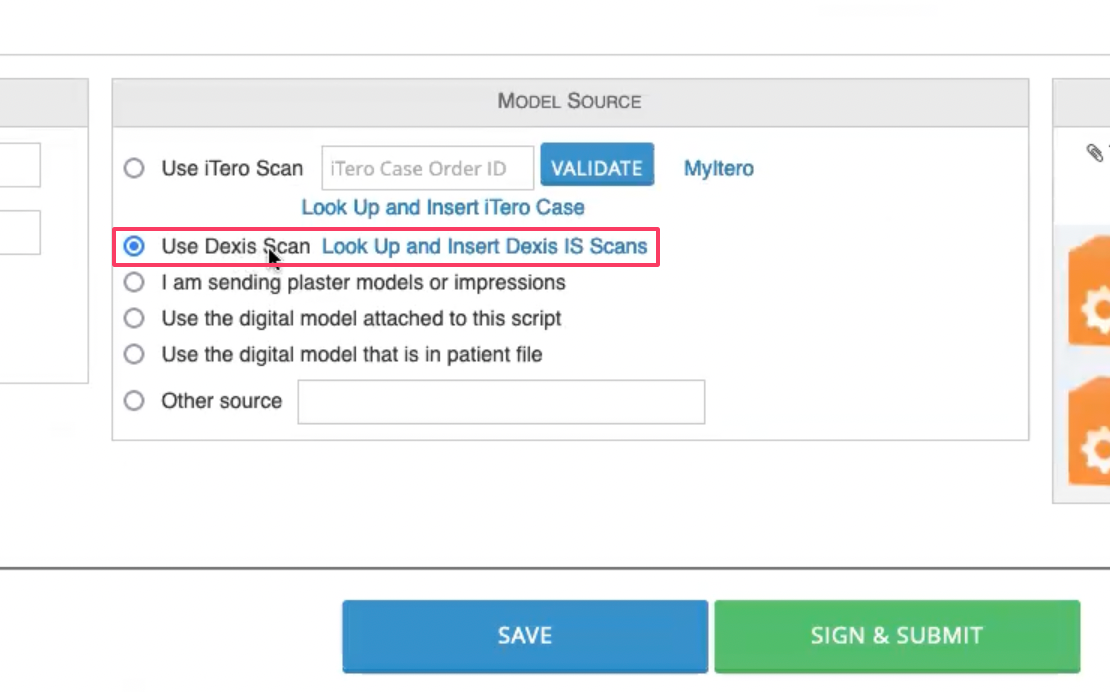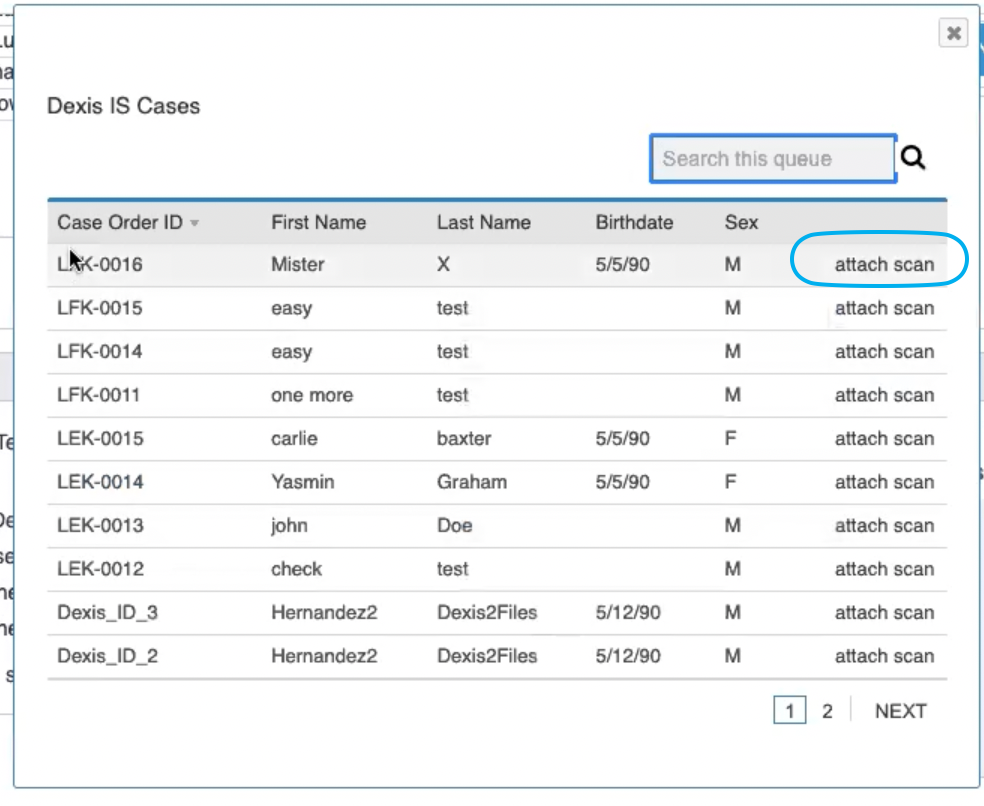 Or, attach scans to the patient's EasyRx record. Go to Patients > search for your patient > View > Look Up and Attach Scans:

That's it!
By following these instructions, users can quickly set up the integration, sync scans to the dashboard, and easily attach scans to Rxs and/or patient profiles.
Please feel free to reach out to our Customer Support if you have any questions:
Related Articles

All 3rd Party Integrations with Links to Setup Documentation

Practice Management (available ONLY for Standard and Premium EasyRx accounts): CareStream Orthotrac: OrthoTrac Integration - How to setup and use the EasyRx / Carestream (CS) OrthoTrac integration Cloud 9: Setting Up and Using The Cloud 9 ...

TOPS Integration Window not Allowing Certain Actions

Troubleshooting TOPS Integration Window Issues on Mac When using EasyRx through TOPS on a Mac, some users have reported encountering the following issues: 1. Faint Patient Name: The patient name appears very faint and may be difficult to read. 2. ...

Setting Up and Using The Cloud 9 Integration

EasyRx and the great folks at Cloud 9 have developed an integration, allowing data to transfer from Cloud 9 to EasyRx and from EasyRx back to Cloud 9. Pre-Requisites -You must be running Cloud 9 version 5.1 or higher -You must be on an EasyRx ...

Setup and Using Oasys Integration with EasyRx

EasyRx Practice Standard and Premium users now have the ability to integrate EasyRx with Oasys! The integration allows you to launch EasyRx from Oasys and open existing patients or add new patients to EasyRx in just a few clicks! Sections 1 and 2 ...

Setup and Using MoonRay RayWare Software integration

Effective with the May, 2018 update to EasyRx, EasyRx now integrates with MoonRay RayWare software, allowing you to easily select based STL files in EasyRx and open these files in RayWare. Integration Notes: The integration can be enabled on any ...