Enabling The EasyRx Uniz 3D Printer integration
EasyRx now integrates with Uniz 3D Printers


Requirements
Uniz version 1.4.0.25 or greater

Windows 10 or greater

EasyRx Practice or Laboratory account.

Windows account with installation permission



Installation:
The feature can be found by clicking on the link above after you're logged into your EasyRx account or going to your account options and then
3rd Party Integrations
: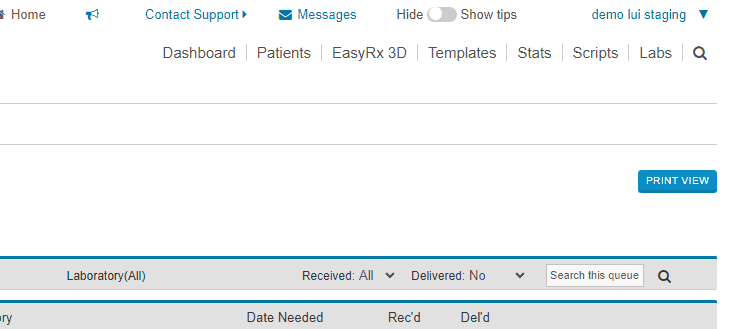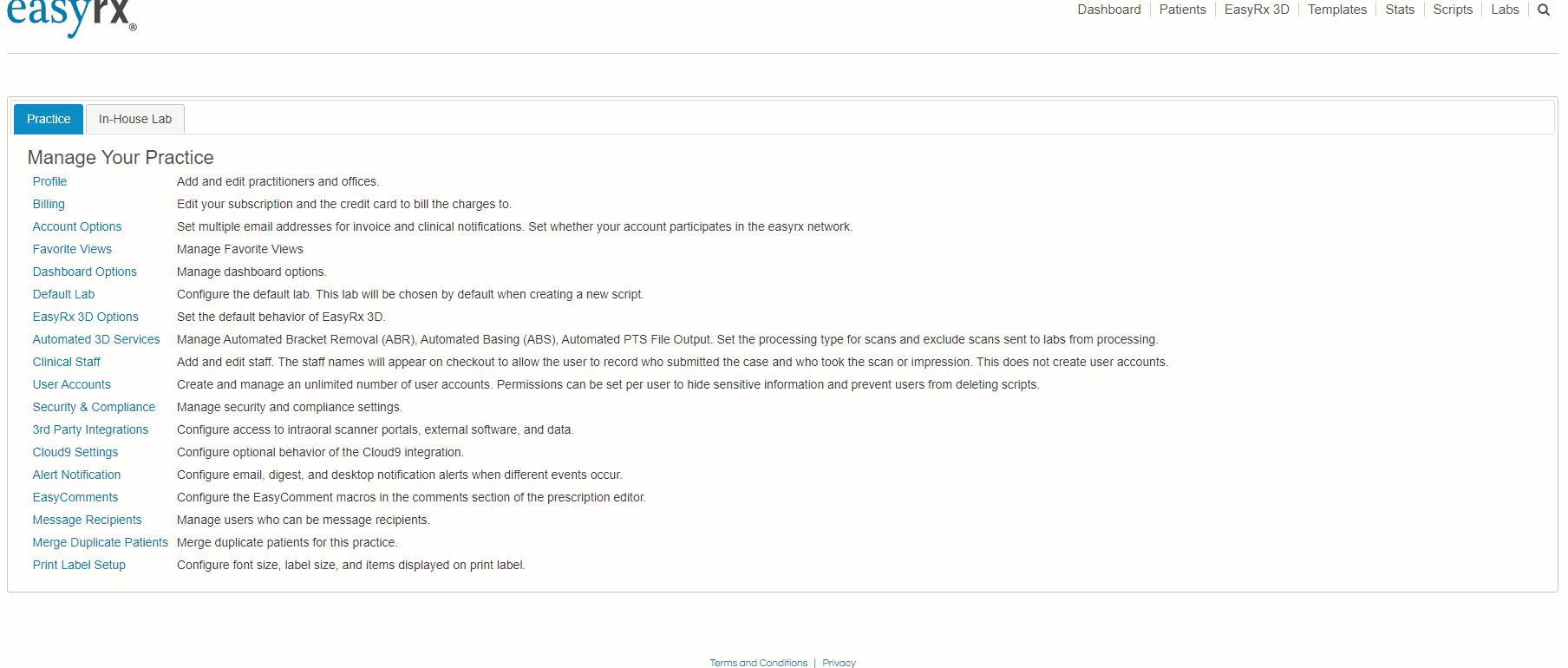 Enabling Uniz in 3rd Party Integrations
Once the Feature is toggled on , the browser will download the EasyRx Web Extension that the user will install locally. Usually the EasyRx Web Extension downloads to the Windows Downloads folder.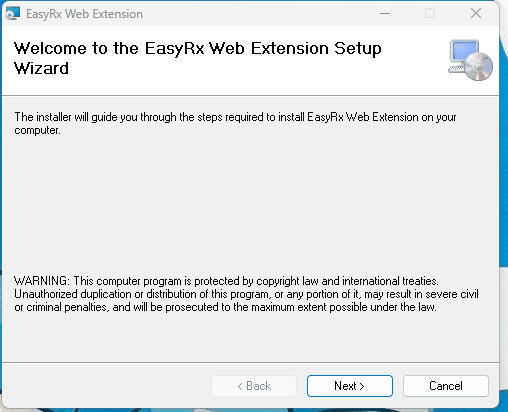 After the EasyRx Web Extension is installed users can import their STLs to Uniz from the Patient profile , 3D Command Center or the STL Print list.

Here's an example below using our STL Print list , the Uniz icon will appear to the top right hand side.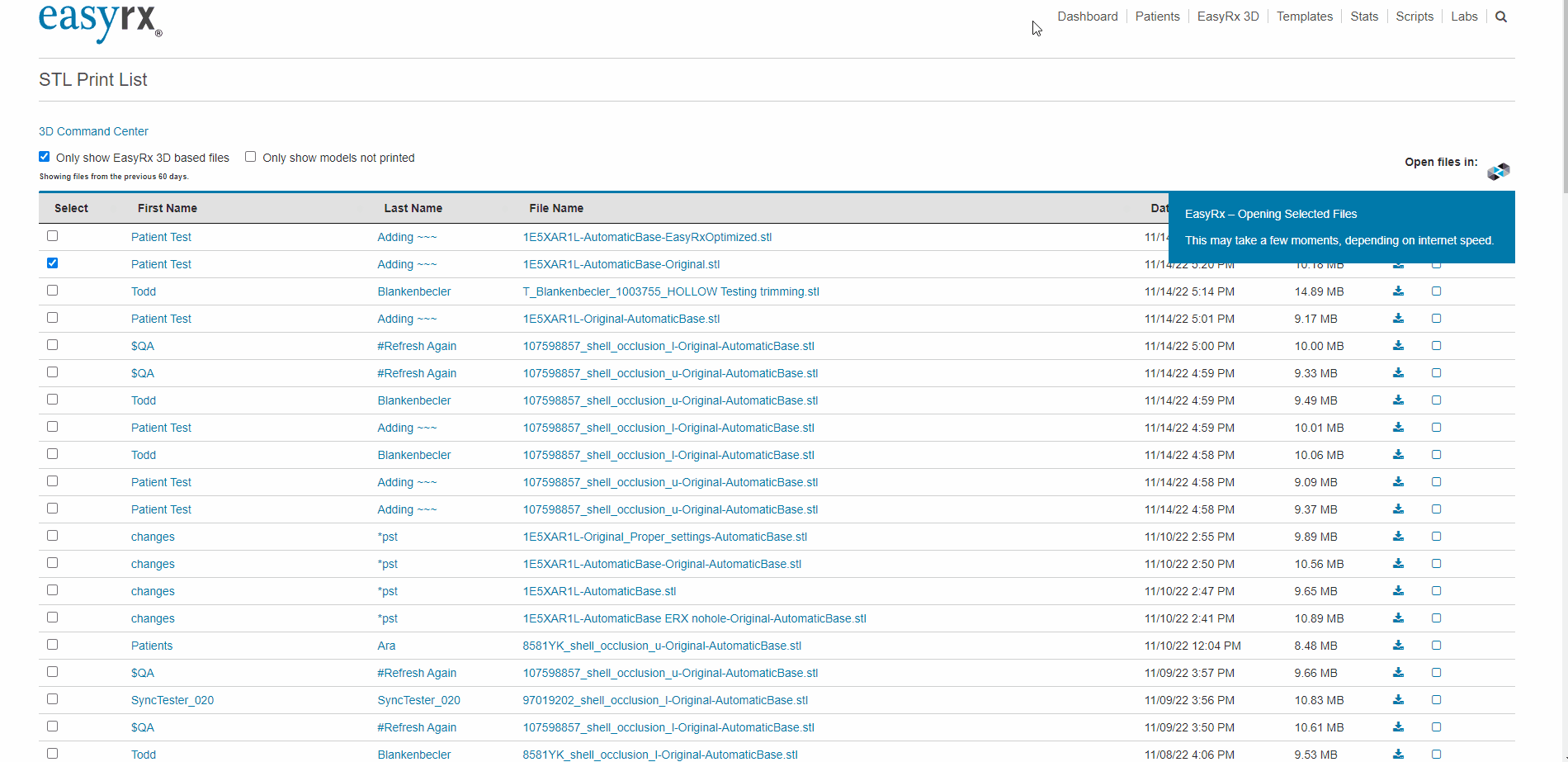 Customer Support for Trouble shooting:
Please call, email, or leave your information and we will be in touch if any support is needed.
Email: support@easyrxcloud.com
Related Articles

All 3rd Party Integrations with Links to Setup Documentation

Practice Management (available ONLY for Standard and Premium EasyRx accounts): CareStream Orthotrac: OrthoTrac Integration - How to setup and use the EasyRx / Carestream (CS) OrthoTrac integration Cloud 9: Setting Up and Using The Cloud 9 ...

Enabling and using the EasyRx / Dolphin Imaging & Management Integration

Requirements: You must have an EasyRx monthly or annual subscription of EasyRx Practice Standard or Standard + EasyRx 3D or Premium Users now have the ability to integrate EasyRx with Dolphin! The integration, which applies to both Dolphin Imaging ...

Enabling and Using EasyRx's Open Dental integration

Enabling and Using EasyRx's Open Dental integration What the integration does: Integration Overview: The EasyRx Open Dental integration will be able to Create a Patient or Link an existing patient from Open Dental. The integration will import the ...

Enabling the OrthoAnalyzer Integration

Enabling the OrthoAnalyzer integration To complement our 3Shape Communicate integration and to continue to integrate EasyRx with the 3Shape ecosystem, we've added a new integration with their OrthoAnalyzer software. The integration supports: Entering ...

TOPS Integration Window not Allowing Certain Actions

Troubleshooting TOPS Integration Window Issues on Mac When using EasyRx through TOPS on a Mac, some users have reported encountering the following issues: 1. Faint Patient Name: The patient name appears very faint and may be difficult to read. 2. ...