Please find the appropriate section in this article:
Section 1 -
Enabling the Integration
Section 2

- Using the Integration
There are only two requirements to use this feature properly:

-When sending an Rx in EasyRx, link the correct Medit scan to the Rx.
Section 1 -- Enable The Integration

Go to Account Settings -- 3rd Party Integration --> Search for Medit in the list to enable the integration.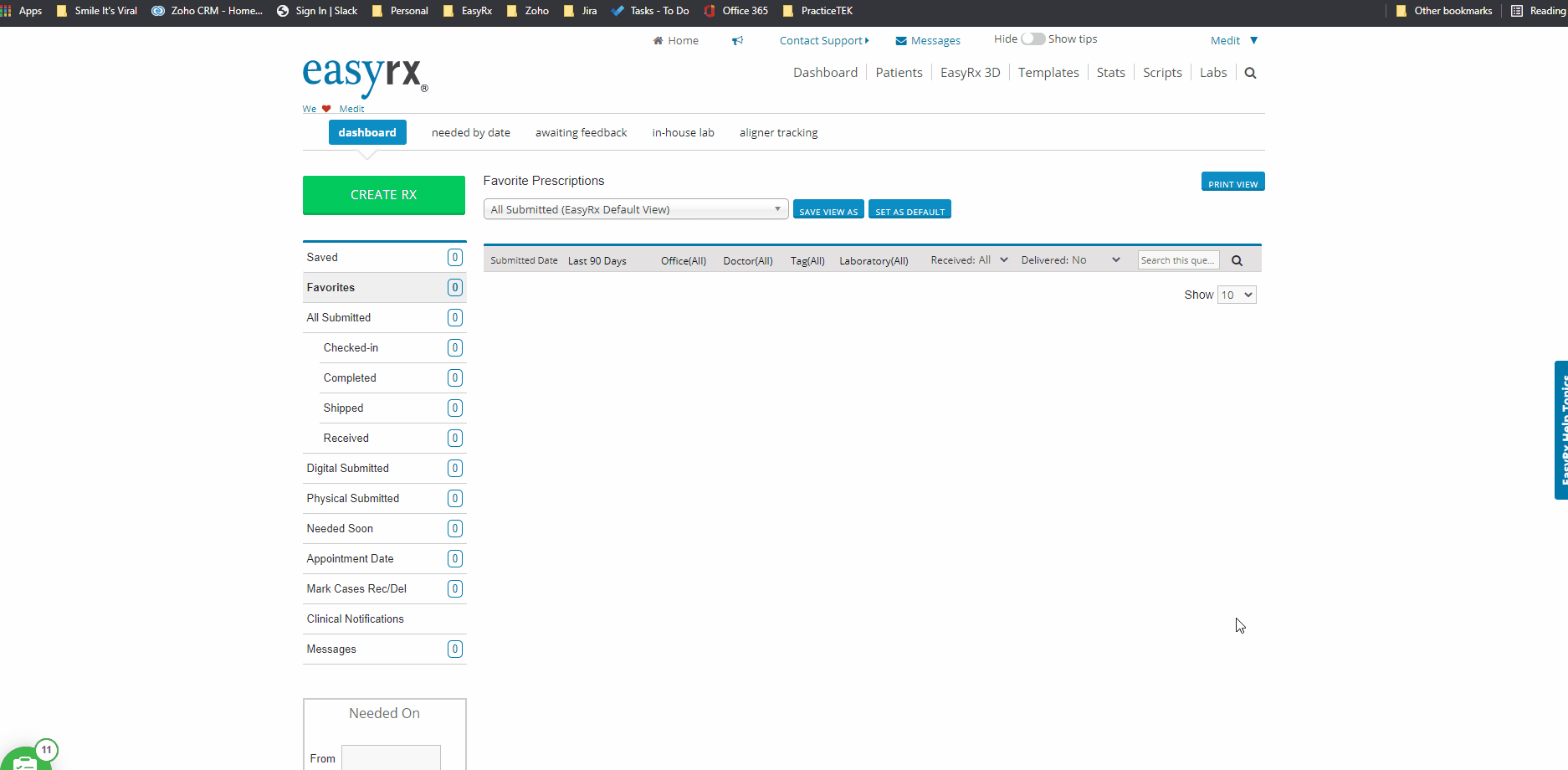 Section 1 - Guide for Practices


Using the Medit Recent Scans menu option
Once the Medit integration is enabled, the Medit Recent Scans menu option displays on the Main Dashboard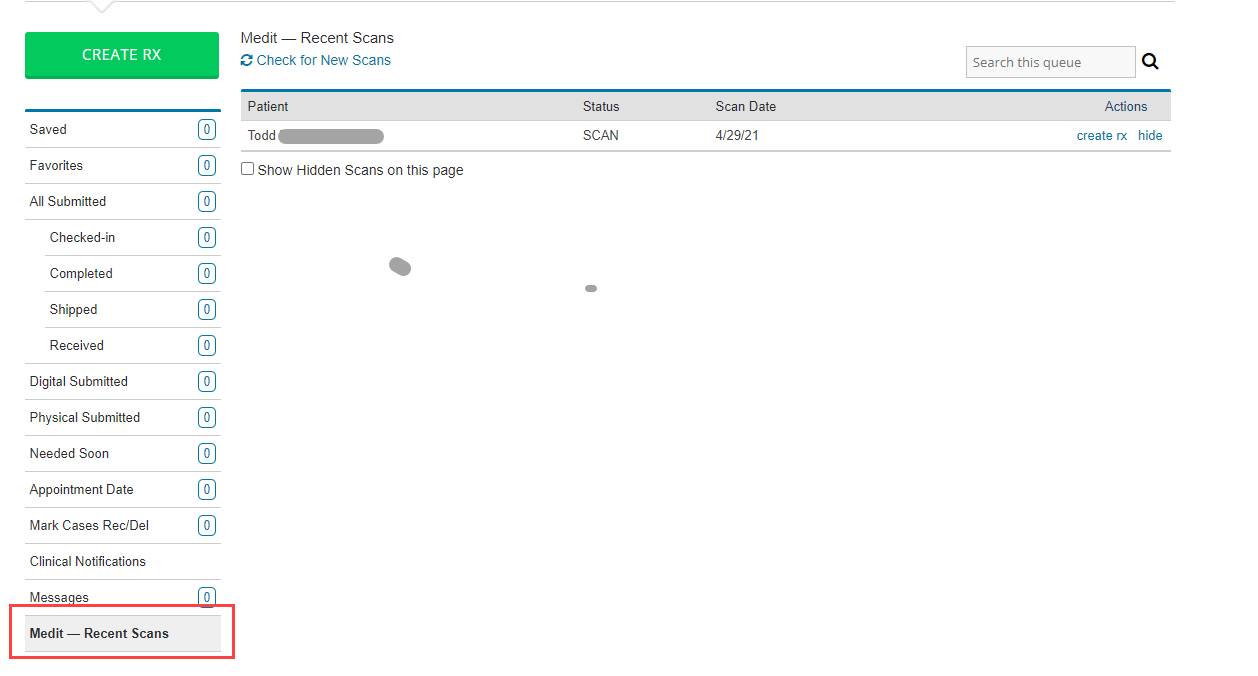 When selected, you'll see a list of all Medit scans, sorted chronologically, with the most recent scans on the first page
You can refresh the list by clicking [Check for New Scans] at the top (like you just took a scan that is not displaying)


Click [Create Rx] to create a prescription for the selected patient. If the patient is found in EasyRx, the [Create Rx] screen is displayed. If the patent is not found, the lookup patient screen is displayed, allowing to link to an existing patient or create a new patient



When the prescription loads, the Medit Scan link is copied to the Uploads tab and validated


[view rx] is displayed if a prescription has already been created using that scan. Click [View Rx] to view the prescription



Adding the Medit Scan ID from the Prescription Form

Once the integration is enabled,
you will see the option to link the Medit Scans to this Prescription: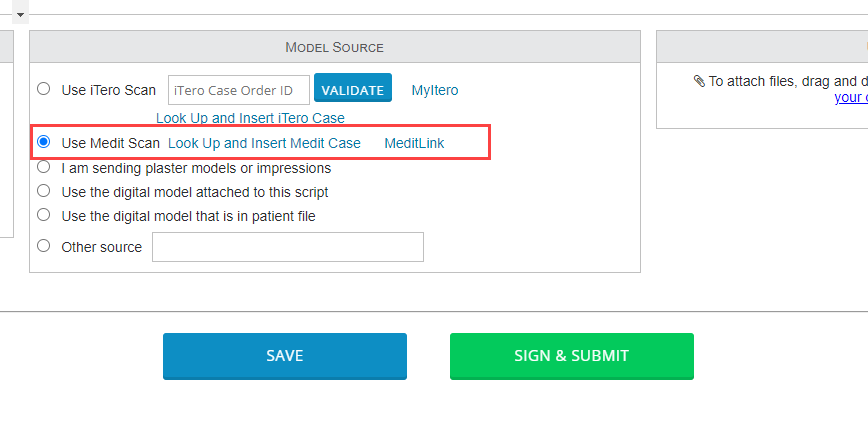 click [Lookup and Insert Medit Case]. When clicked this opens a window displaying Recent Medit scans


The scans are displayed in chronological order, with the most recent scans on the first page.



Click [Check for New Scans] to refresh the list


Click [attach scan] to attach the Case Order ID to this prescription

We also provide you with a quick-link to the Medit Link site to use, if needed



After Clicking Attach scan, EasyRx will attach the selected scans to the prescription. The integration attaches all files associated with that patient/scan, including STLS, PNG and other file types: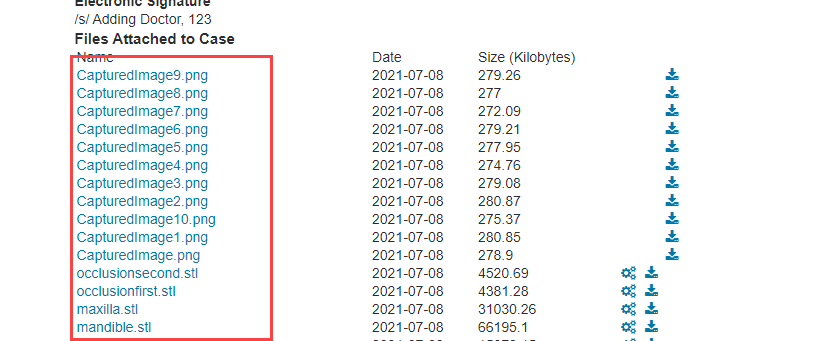 We're always here to answer questions. Please contact us as needed.
The EasyRx Team