Software Enhancements, Updates and Bug Fixes - 2022
This is a summary of the exciting new changes and corrections introduced in 2022. This KB is updated as each update is released. If there is something in particular that you are looking for, you can search for a keyword on this page by clicking CTRL F on Windows, or Command F on Macs.

As always, we're available to help and answer questions.

The EasyRx Team

New Feature: Administrators can now reply , save & delete all user messages
.
The account Administrators can now view all messages in their
Inbox
using the new
"
Show messages for all users" checkbox.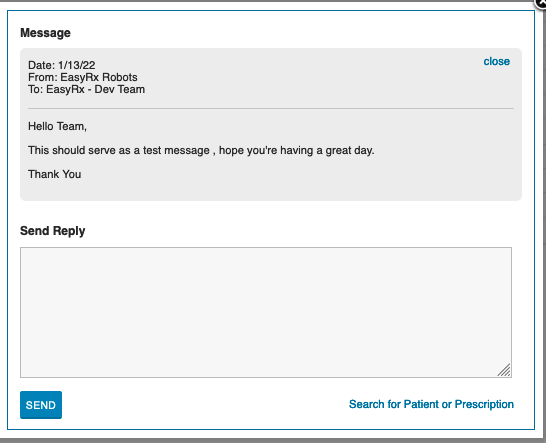 New 3D Feature: Edit Trim Path

This will allow users to edit the PTS File paths , part of supporting this feature is that we will preserve the models occlusions.
The new Trim Path Editor can be found once the user goes to edit a Auto based file an Edit Trim path section on the right hand side of the editor should be presented: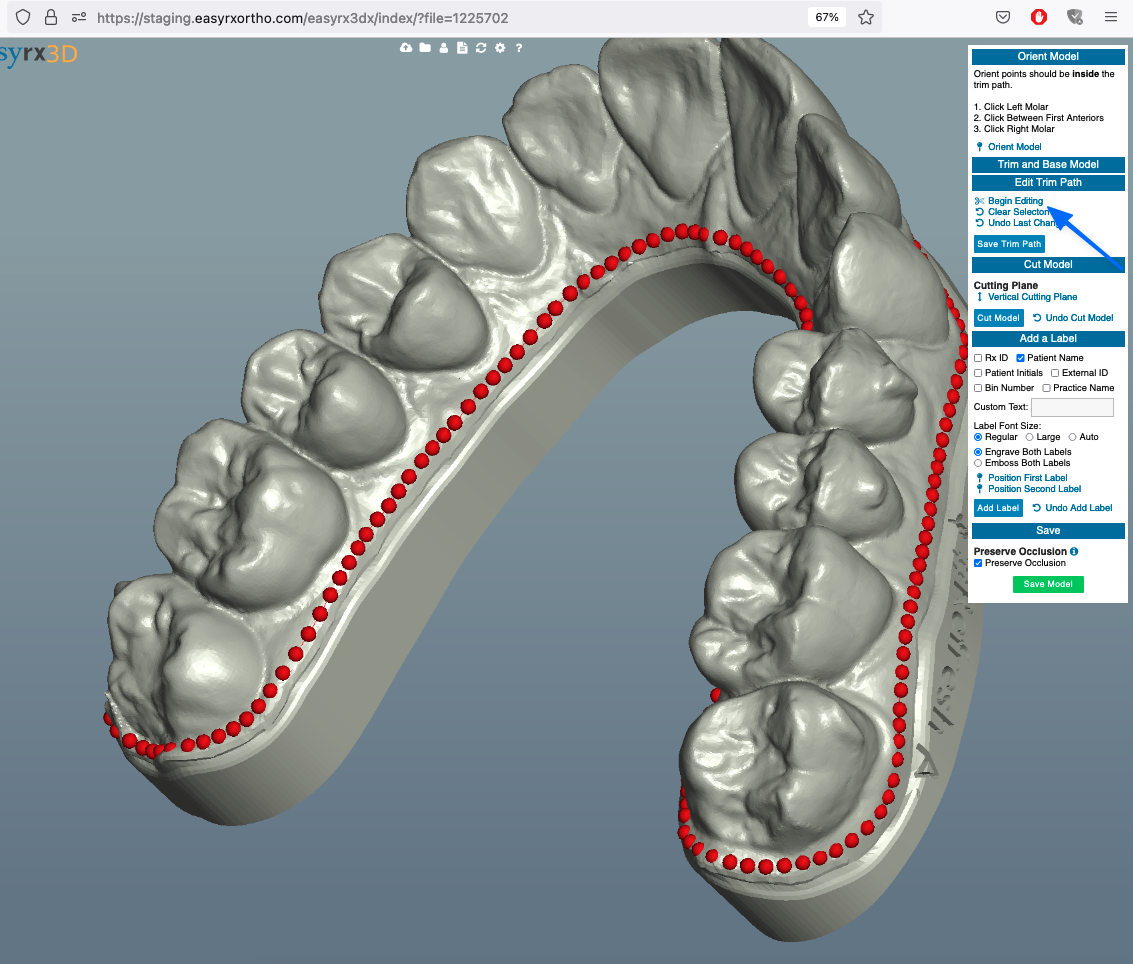 After that you should be able to left click & hold each point of choice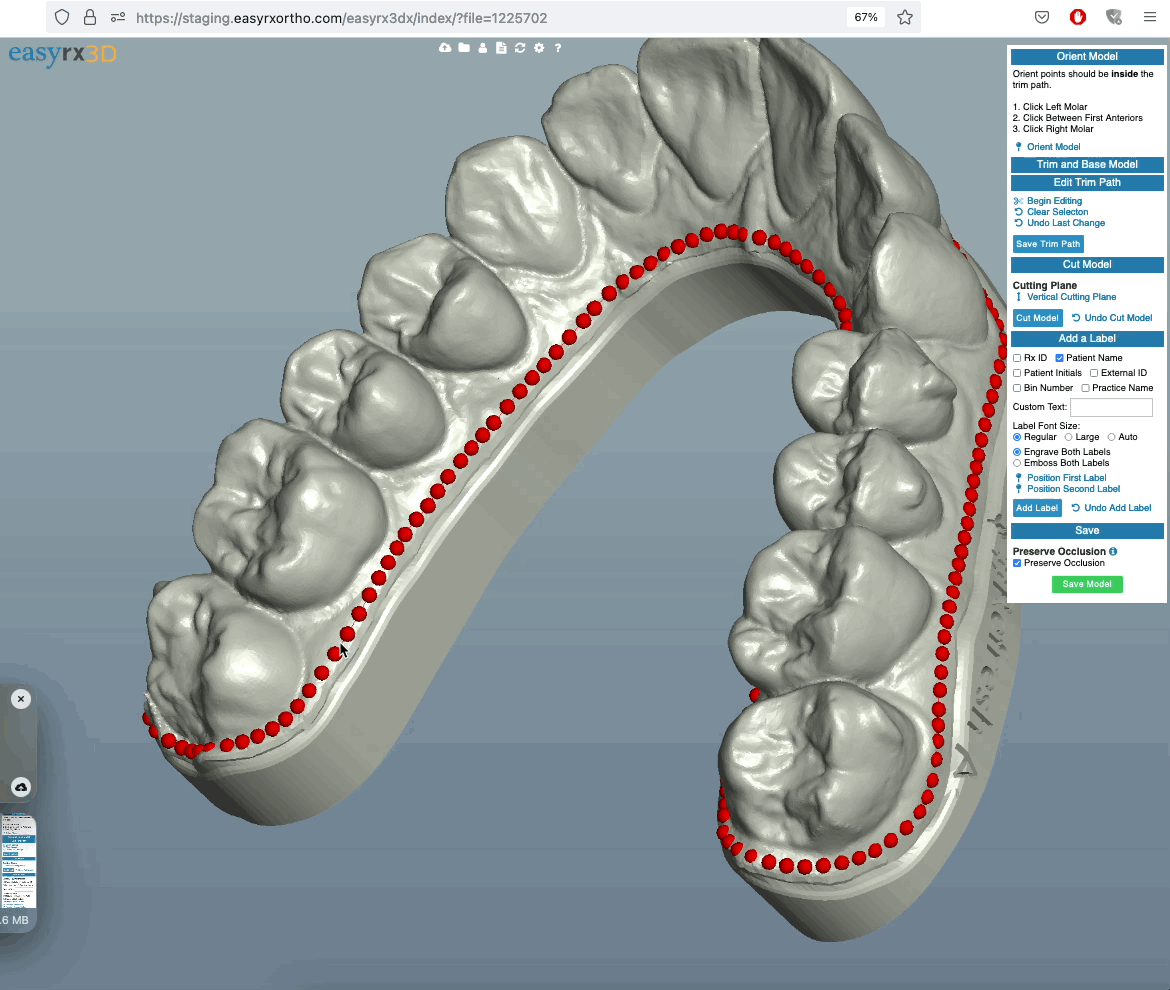 If you would like to move multiple points at once to adjust a line near molars collectively. You can hold shift & click on a starting point and an ending point while holding the shit button. After the two start & end points are selected any point in between the two green points that you left click , hold & drag the rest of the points should move collectively with the final third dot acting as an anchor point. Once all your PTS Path changes are made , click save changes & continue editing your auto base file.