Software Enhancements, Updates, and Bug Fixes - 2023
This is a summary of the exciting new changes and corrections introduced in 2023. This KB is updated as each update is released.

If there is something in particular that you are looking for, you can search for a keyword on this page by clicking CTRL F on Windows, or Command F on Macs.

As always, we're available to help and answer questions.

The EasyRx Team



Enhancements

Added Date Range Filter and Export CSV to Lab Prescription Manager Page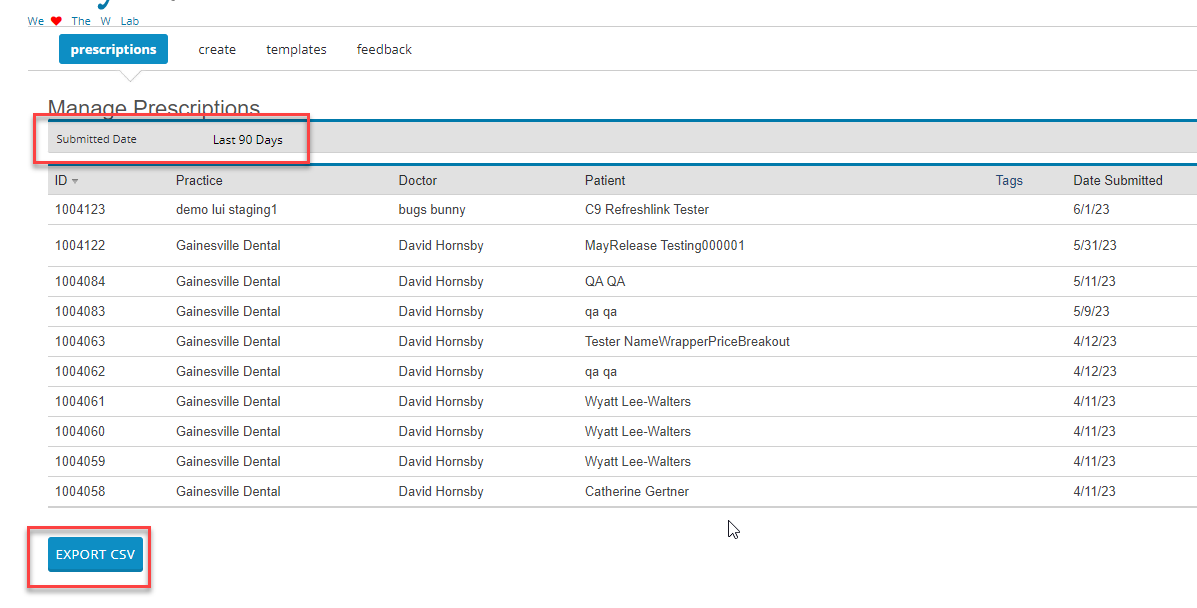 NOTE: The Export CSV button is not available if "All Dates" or custom dates is selected.


On Lab Invoice page , you can now view and change the Bill To and Ship To fields: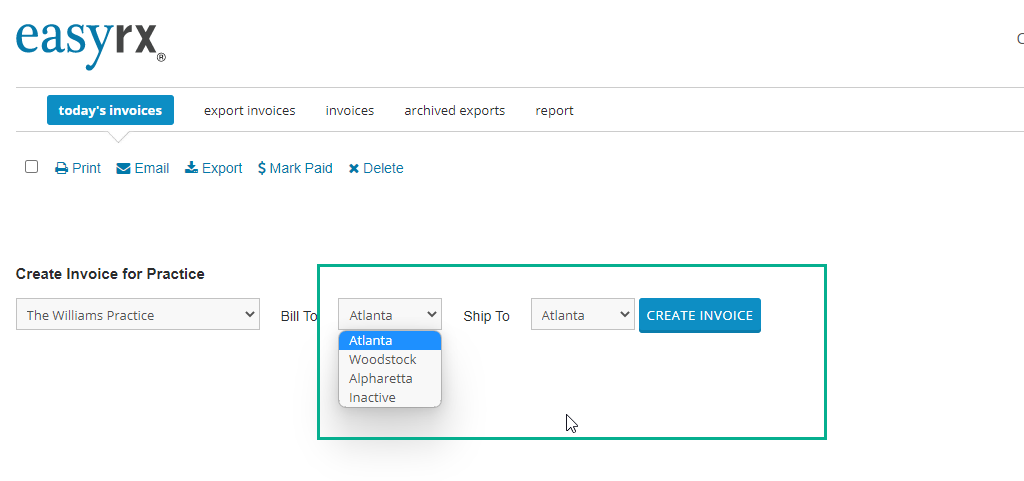 We added the External Patient ID to the Patient Manager Page


We added Patient Information to the View Rx Page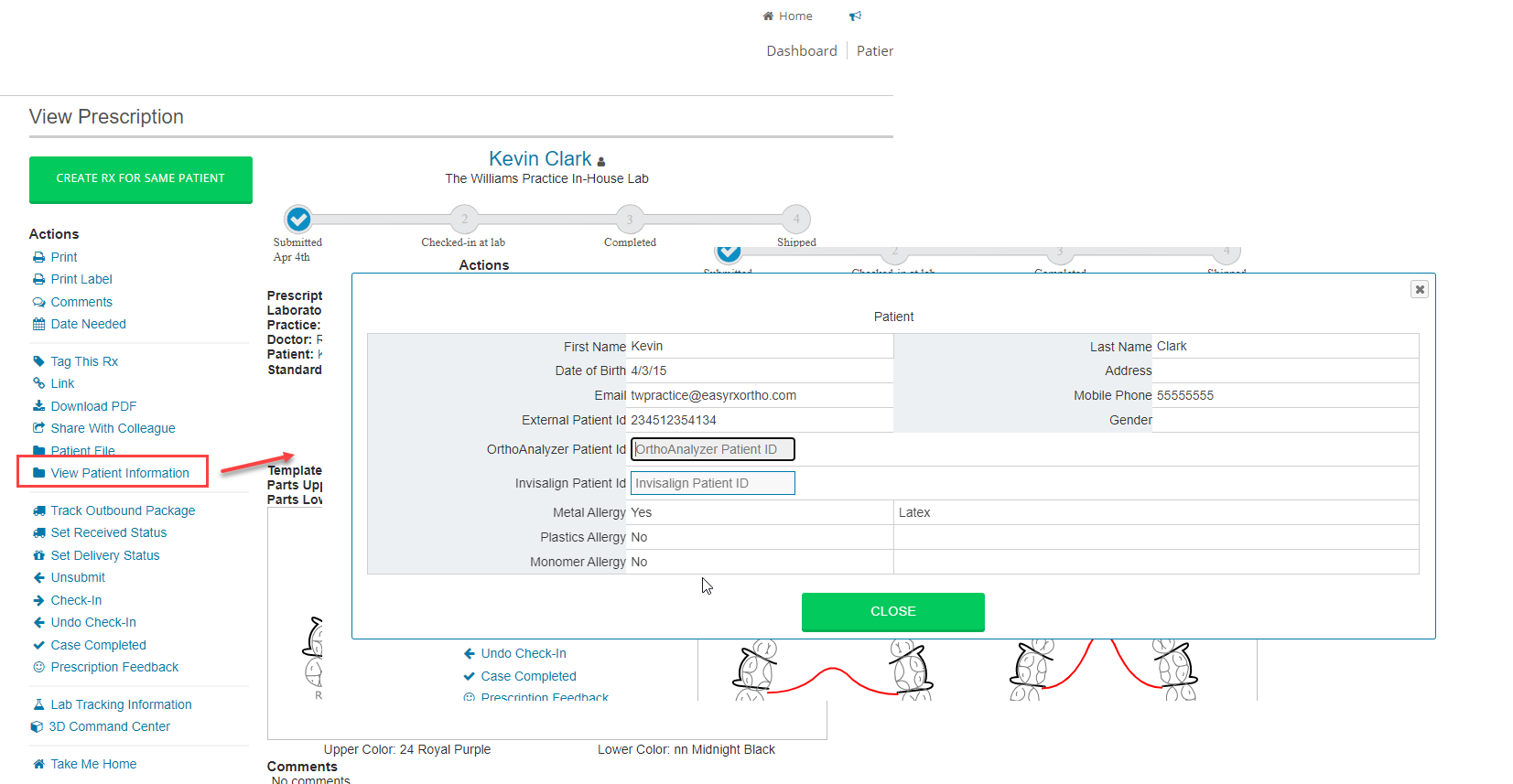 EasyRx 3D Automated Services Enhancements
We now support the LAC Laser Aligner Trimming Machine

When requesting PTS Trim Line, you can now request Trim Path Type Mouthguard w/ Side Fremulums


The Trim Margin now supports from .01mm to 6.0mm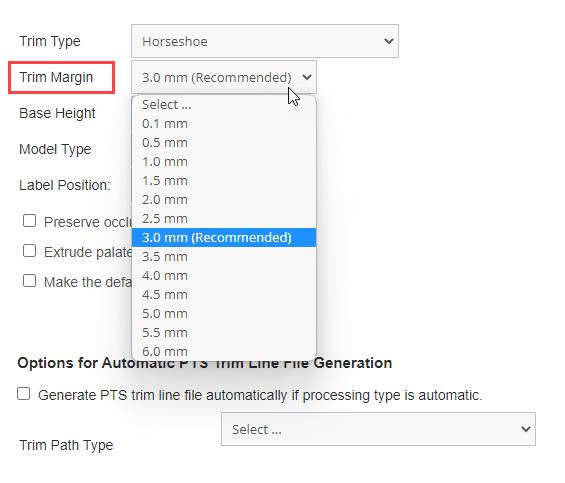 A couple of changes to Print Labels:
We added support for a new label size: 2 5/16 x4 and Ship To Name and Ship To Address are now supported fields: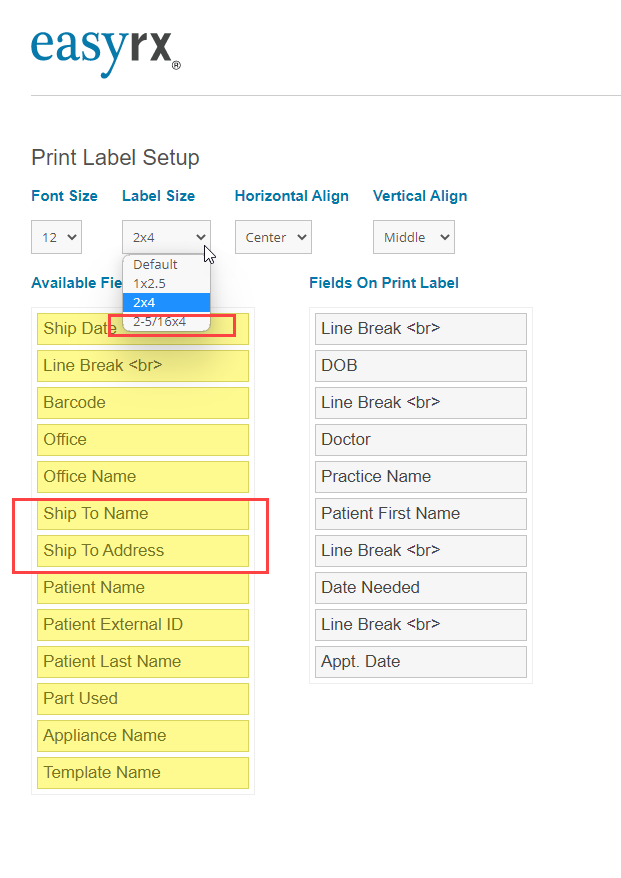 The Dolphin integration now displays who submitted the case


Bug fixes
We fixed a bug where the admin list of practices was jumbled


New Part: Power Arm

Available for the Upper and Lower arches, with the Part Option of one or two loops and either side is removable.


Enhancement: Band options can now be required

In our
EasyRx Parts
list , users can now enabled "Prompt for Bands" which will require the user filling out the prescription to fill out the band details before submitting the case.

If enabled, before submitting the case, a band option must be selected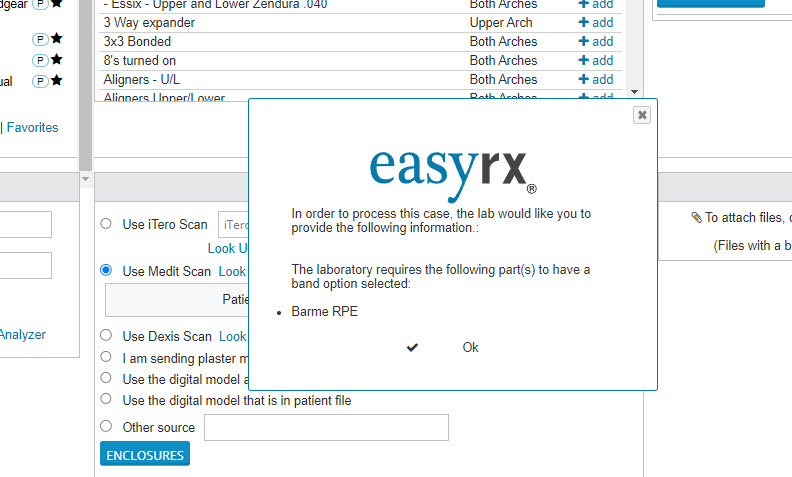 Enhancement: New "No Tags" filter for EasyRx Prescription Dashboards.

We added a new filter called No Tags to our EasyRx Dashboards and Favorite views.

This should let users find untagged prescriptions incase a tag workflow requires this.